We work closely with you to understand your unique requirements and design products that align with your vision. Whether it's the shape, size, color, or functionality, we customize every aspect to meet your specifications.
Bulk Supply: Wholesale orders allow you to acquire large quantities of silicone toilet seat covers, catering to your requirements, whether for hotels, restaurants, public facilities, or large residential projects.
Personalized Customization: Wholesale silicone toilet seat covers can be personalized to meet the specific requirements of different settings and customers. You can choose colors, sizes, designs, and brand logos to ensure they meet your unique needs.
Cost-Effectiveness: Mass production often reduces the cost per unit, enabling you to provide silicone toilet seat covers at a more competitive price while gaining higher profit potential.
Timely Delivery: Due to the bulk nature of wholesale, you can ensure an ample supply of silicone toilet seat covers to meet market demands, avoiding stockouts and delivery delays.
Consistent Quality: Wholesale suppliers typically adhere to strict quality control standards, ensuring that each silicone toilet seat cover meets high-quality standards and customer expectations.
Customer Satisfaction: Wholesale orders enable you to better cater to customer needs by providing silicone toilet seat covers that accommodate various customer preferences and requirements.
Cutomization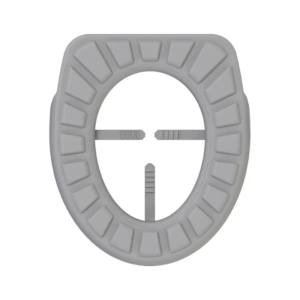 Size and Fit

Color Selection

Design and Pattern

Branding and Logo

Material Thickness

Surface Finish

Additional Features

Packaging
By offering customization for silicone toilet seat covers, customers can obtain products that perfectly align with their needs, preferences, and branding. Whether for personal or commercial use, these customized features enhance the utility and aesthetics of the product.