The custom silicone wedding ring wholesale sets focus on personalization while offering a unique opportunity for wholesale businesses. Here's how you can customize your wholesale wedding ring sets:
Diverse Styles: We offer a variety of ring styles to meet different customer preferences. From classic and timeless to modern and bold, our diverse selection suits a range of tastes.
Personalized Materials: Our rings are expertly crafted from high-quality silicone, ensuring comfort, durability, and hypoallergenic properties. You can choose specific colors and finishes based on customer demands.
Flexible Order Quantities: We can accommodate different order quantities based on your wholesale needs. Whether it's small batches or bulk purchases, we can meet your requirements.
Private Branding: You're allowed to apply your own branding or logos to the rings, making them unique custom products that enhance brand visibility.
Customized Packaging: We can provide packaging with your brand identity to add professionalism and appeal to your wholesale products, making them stand out in the market.
Whether you're looking to offer custom silicone wedding rings for wedding planners, gift shops, or wholesale retailers, our wholesale sets can be tailored to meet your needs. We not only provide high-quality products but also offer personalized options to cater to the unique demands of your wholesale business.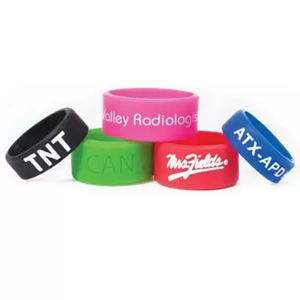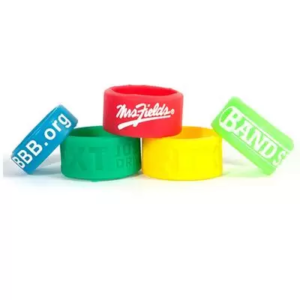 Why Choose Us to Custom the Silicone Rings?
Exquisite Molding Technology: We possess advanced silicone molding technology to craft high-quality rings according to precise customer requirements. Whether it's complex textures or personalized designs, we can create them with precision.
Material Expertise: We have an in-depth understanding of silicone material properties and applications, enabling us to choose the right silicone type for different needs, such as medical-grade, food-grade, or high-temperature-resistant silicone.
Precision Size Control: Our manufacturing process employs high-precision equipment to ensure the exact dimensions and shapes of silicone rings. This is crucial for comfort and fit.
Cost-Effective: Our optimized technology and processes provide high-quality silicone rings while keeping production costs reasonable.
Advanced Hygiene Standards: For medical-grade silicone rings, we adhere to strict hygiene standards and production specifications to ensure compliance with medical industry requirements.
Sustainable Production: We are committed to environmental protection and sustainability, ensuring that the silicone ring manufacturing process is environmentally friendly.