Our Manufacturing Services & Capabilities
Comprehensive services we offer: precision mold manufacturing, efficient metal stamping die production, skilled metal fabrication, On-demand 3D printing, CNC machining, advanced plastic and silicone injection molding, professional compression molding of silicone and rubber materials, precise extrusion of silicone and rubber products, meticulous post-molding processes, and reliable assembly solutions.
One-Stop Solution Service for LSR & Molding
Enhancing your business efficiency, We provide One-stop solution for plastic, silicone rubber and metal components, with advanced equipment and a variety of production technology, our unmatched in-house capacity ensures your parts are shipped on-time. Let us know your requirements and expectations, we will wholeheartedly provide personalized services and the most competitive quotes.
As part of our commitment to confidentiality, we will sign a Non-Disclosure Agreement (NDA) to ensure the utmost security and privacy for your sensitive information.
To kick start your project, we require the submission of 2D and 3D files that encompass your product concept and specific requirements.
We strive to provide the best solutions that reduce costs, improve quality, and accelerate project timelines, inluding product design, material selection, or manufacturing process optimization
Our quote process is designed to provide customers with accurate and cost-effective pricing for their specific product requirements.
Our experienced team conducts a comprehensive DFM analysis to evaluate the design feasibility and manufacturability of your products.
Through 3D printing, we offer prototype manufacturing services to rapidly validate and test customer design concepts, providing physical samples of customized products.
Our experienced tooling engineers work closely with customers to develop precise tooling solutions that align with their product design and manufacturing needs.
Provide Samples & PPAP Docs
Our experienced team conducts a comprehensive DFM analysis to evaluate the design feasibility and manufacturability of your products.
Offer customers an effective means to assess the feasibility, functionality, and performance of the products.
Our experienced packaging design team works closely with our customers to develop customized packaging solutions tailored to their specific requirements.
Our dedicated team, streamlined processes, and commitment to continuous improvement position us as a trusted partner for mass production needs.
Final Inspection & Delivery
Once the mass production is completed, we will conduct a full quality inspection according to the standard. After qualified, we will ship according to the specified delivery method.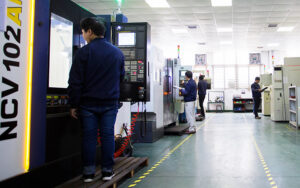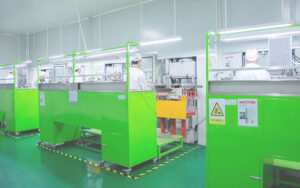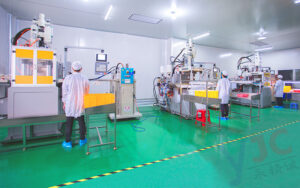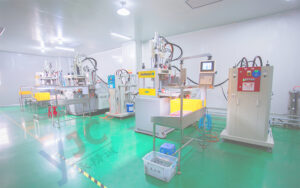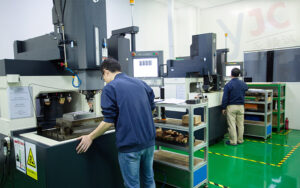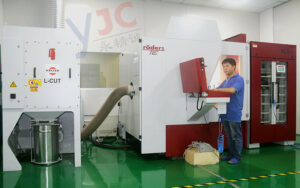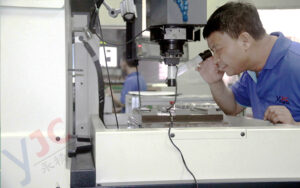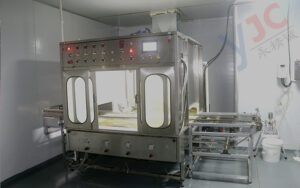 Quality Control & Technical Supports
Raw Material Sourcing:
We prioritize the exclusive procurement of materials from trusted suppliers who maintain certified quality management systems at their state-of-the-art facilities. Our suppliers boast a wide range of comprehensive certifications, including rohs, Reach, MSDS, FDA, LFGB, UL, EN549, BPA free, EN71, and more. By adhering to this rigorous sourcing approach, we guarantee full compliance with your industry's stringent requirements
Full Goods Inspection:
After the careful packing and assembly process, we perform a comprehensive and thorough inspection of the final goods. Our dedicated team conducts a full inspection to meticulously evaluate every unit, leaving no room for compromise on quality. This stringent approach ensures that each product meets the highest standards of excellence and compliance. With our commitment to delivering flawless products, you can trust us to prioritize your satisfaction and exceed your expectations.
Technical Support:
ThesunIndustry boasts a highly skilled and professional team capable of developing customized products to meet our customers' specific OEM requirements. Our experts are dedicated to providing professional suggestions and guidance for your projects. Upon your approval of our pricing, we guarantee to deliver the Design for Manufacturability (DFM) analysis within two working days.
The DFM report serves as a vital link between product developers and mold manufacturers, widely implemented across various manufacturing industries as a proven method for enhancing efficiency. For mold-making projects, a comprehensive DFM report serves as the initial step towards achieving success. As a dedicated mold maker, our focus is on mitigating risks by foreseeing potential problems during the manufacturing process. Together, let's ensure a flawless design from the outset.
Even if you only have a design concept or physical samples without 3D drawings, our team is fully equipped to assist you in creating accurate and detailed 3D drawings. With our technical expertise, we ensure seamless collaboration and optimize your product development process. Trust us to turn your ideas into reality.
Industries Integration & Solutions Showcase
Comprehensive One-stop Solutions for Enhanced Business Efficiency
Are you seeking to optimize your business operations?
Our core competency lies in delivering customized, streamlined solutions that are precisely aligned with your unique objectives. As a preeminent service provider, we specialize in offering adaptable and efficacious solutions to enhance your operational efficiency.
Please share your specific requirements and expectations with us, and we will provide tailor-made services and competitive quotations to fulfill your needs. Experience the transformative impact of our end-to-end solution service, designed to propel your business towards success. Don't hesitate to contact us today to initiate a discussion on how we can contribute to your achievements.
Key Highlights:
A dedicated team of over 100 professionals
19 years of experience serving multiple countries
Over 200 satisfied customers