ABS enclosures are an ideal solution for virtually any plastic project box application. Our ABS enclosures are molded from high quality, flame retardant ABS plastic and are available in a variety of sizes and styles to meet your ABS enclosure needs.
Properties of ABS Enclosures
Acrylonitrile butadiene styrene, commonly known as ABS plastic, is among the most common electrical enclosure materials. ABS is popular for its many useful properties, which include:
Highly cost-effective

Hard and durable

Easy to customize through CNC machining

Flame retardant

Available in numerous styles
These properties make ABS case enclosures a standard choice for applications such as DIY projects, desktop electronics, device prototyping, and handheld devices. They're also sufficiently sturdy for use as indoor electrical junction box enclosures in most applications. However, ABS is generally not recommended for outdoor enclosures or extreme heavy-duty indoor applications.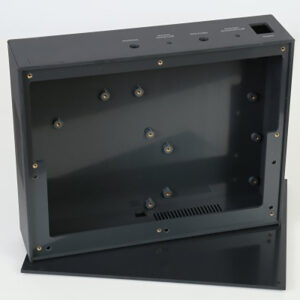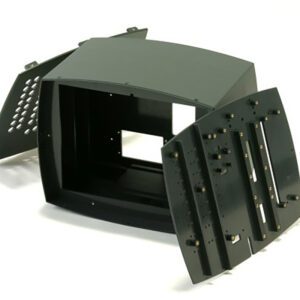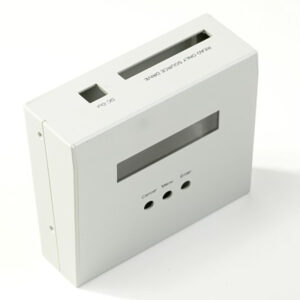 Your One-Stop Source for Customized ABS Enclosures
Comprehensive Customization: We offer a wide range of options for customizing ABS enclosures. This includes selecting the size, shape, color, and design features that precisely match your requirements. Whether you need a unique shape or specific branding elements, we have you covered.
Materials Expertise: Our team is well-versed in working with ABS (Acrylonitrile Butadiene Styrene), a durable thermoplastic. We can guide you on the best ABS material options for your project, ensuring that it meets your specific needs, whether it's for electrical enclosures, housing for electronic devices, or other applications.
Quality Assurance: Quality is our priority. We maintain strict quality control throughout the manufacturing process. This includes material inspection, production standards, and final product checks to ensure that each ABS enclosure meets high-quality standards.
Advanced Manufacturing: Our facility is equipped with state-of-the-art manufacturing equipment and processes, which allow us to deliver precise and consistent results. This ensures that your custom ABS enclosures are manufactured to the highest industry standards.
Cost-Effective Solutions: We understand the importance of staying within budget. Our efficient production methods and cost-effective practices enable us to offer competitive pricing for custom ABS enclosures, ensuring that you receive excellent value for your investment.
Timely Delivery: We recognize the significance of on-time delivery. Our streamlined production methods and effective project management enable us to provide quick turnaround times, keeping your project on schedule.
Flexible Quantity: Whether you require a small batch or a large production run of custom ABS enclosures, our manufacturing capabilities can adapt to different quantities, ensuring we meet your specific needs.
Customer-Centric Approach: We value open communication and collaboration with our customers. Your unique product requirements and feedback are at the forefront of the customization process. We work closely with you to ensure that your expectations are met and that you are fully satisfied with the final product.