Constructed from top-grade ABS material, these tough boxes are ideal for both indoor and outdoor use. Each has a clear cover with a sealing gasket and comes with screws and decorative caps. Moreover, the "ears" on the casing make it hassle-free to attach to other objects. Appropriate for LattePanda V1, Raspberry Pi, and similar smaller boards.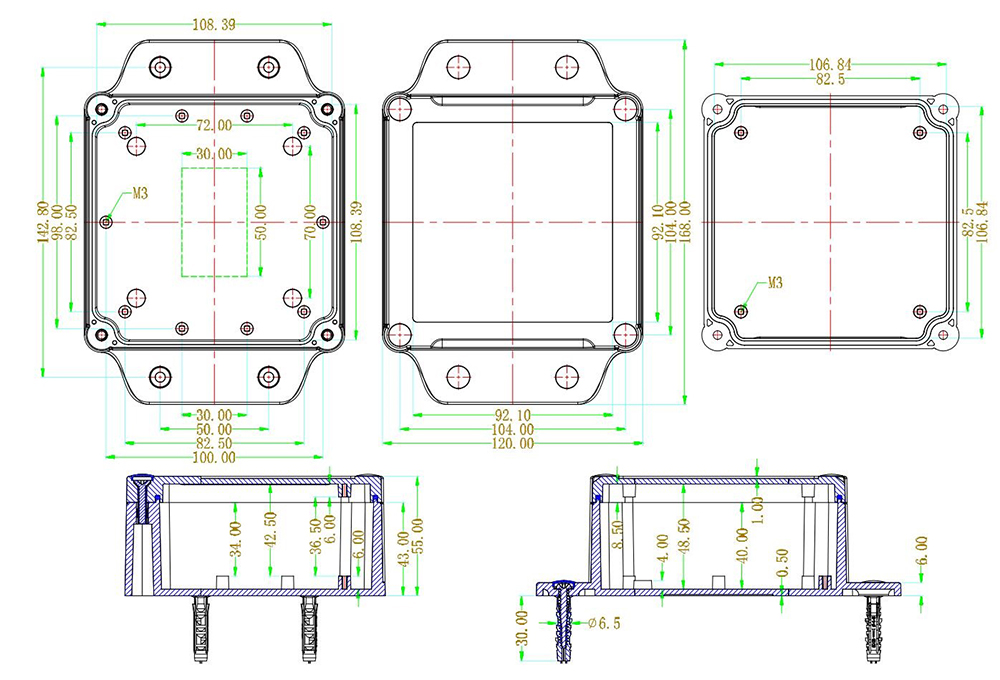 Details
Waterproof: IP68

Material: ABS for box body, Polycarbonate for lid

Environment Temperature: ABS (-45℃~85℃), Polycarbonate (-60~120℃)

Weight: 243g
Features
Waterproof Design
The enclosure is engineered to provide waterproof protection for your electronic components. It features a secure gasket seal and compression latches that create a watertight seal, guarding your equipment against moisture, dust, and other environmental factors. This makes it ideal for outdoor and marine applications.
Wide Range of Applications
The ABS Plastic Project Box Enclosure is suitable for a variety of applications, including outdoor electronics, control panels, automation systems, IoT devices, and more. Its robust construction and waterproof design make it adaptable to many scenarios.
Customization
These enclosures are designed with customization in mind. You can easily modify them by drilling holes or cutouts for switches, connectors, or cable glands to suit your specific project needs. This flexibility allows for easy integration of various components.
Clear Cover
The clear, transparent cover is a standout feature, as it allows for easy monitoring of the enclosed electronics without the need to open the enclosure. This is particularly useful for visually checking displays, indicator lights, or status screens, saving time and effort.
Rugged ABS Construction
This enclosure is crafted from high-quality ABS (Acrylonitrile Butadiene Styrene) plastic, which is known for its exceptional strength and durability. It offers excellent resistance to impact, corrosion, and UV radiation, making it suitable for both indoor and outdoor use.