Rubber Feet Pads are an ideal choice for protecting your floors and furniture. These self-adhesive pads are made of durable rubber, allowing them to resist high pressure and provide a secure bond. The black color of the pads helps to blend in with most surfaces, while the round shape helps to provide a large surface area for maximum protection. The pads are also non-slip and non-scratch, making them perfect for preventing furniture from slipping or scratching delicate floors. They come in convenient packaging, making them easy to store and transport. With a high degree of durability, these Rubber Feet Pads are the perfect solution for protecting your floors and furniture while keeping them looking beautiful.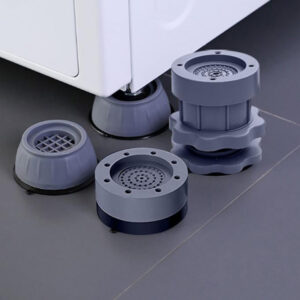 we provide a comprehensive one-stop customized service for Furniture Anti-Slip Feet Pads with reliable performance.
Features
Non-Slip Grip

Durable Materials

Easy Installation

Versatile Compatibility

Floor Protection

Noise Reduction

Easy to Replace

Stylish and Low-Profile

Reliable Brand
Applications of Furniture Anti-Slip Feet Pads With Detailed Descriptions:
Home Environment: In your home, you can use these anti-slip feet pads under the legs of dining tables, chairs, beds, and cribs to ensure these pieces of furniture stay firmly in place on wooden floors, tiles, or carpets, preventing them from sliding.
Office Spaces: Within the office environment, these pads are suitable for use under office chairs, desks, filing cabinets, and conference tables. They provide a more stable and quieter workspace while protecting the floor from scratches.
Restaurants and Bars: Restaurants and bars often use these pads under tables and chairs to prevent furniture from sliding, reducing floor damage, and minimizing noise for a pleasant dining experience.
Hotels and Motels: Hotels and motels use these pads in guest rooms and common areas to enhance the guest experience and reduce floor maintenance costs.
Commercial Settings: In retail stores, malls, and other commercial spaces, these pads help ensure the stability of furniture, reducing safety hazards caused by furniture movement, especially in high-traffic areas.
Educational Institutions: Schools and educational institutions can use these anti-slip pads in classrooms, libraries, and multipurpose rooms to provide a safer and quieter learning and teaching environment.
Medical Facilities: Hospitals, clinics, and nursing homes can use these pads on furniture in patient rooms, waiting areas, and care facilities to enhance patient and resident safety and reduce the risk of accidental falls.
Food Service Industry: In the food service industry, these pads can be used under tables, furniture, and workstations in kitchens, providing extra stability, floor protection, and reducing noise in the kitchen workspace.
Public Transportation: Public transportation modes like trains, buses, and airplanes also use these pads under seats and other furniture to provide additional stability and passenger comfort.