Food Safe Silicone Rubber is a silicone rubber that has been specifically designed for safety and protection purposes. This type of rubber does not contain any hazardous materials, thus making it non-toxic. It possesses excellent abrasion and ozone resistance, which makes it ideal for various applications. The temperature range of this rubber varies between -60°C to +200°C. Moreover, it has been approved by the FDA for use in materials that come in contact with food. This silicone rubber is ideal for a range of food-related uses, including kitchen utensils and food-grade cookware. Its top-quality features provide outstanding protection and safety, making it the ultimate choice for any application that demands secure and dependable protection.
Features:
Tear Resistance

Color: Custom

Excellent Flexibility 

Non-Toxic

Food Safe Rubber

Reusable
Our factory provides a one-stop 3D Waffle Silicone Cake Mold production service. This means that we offer comprehensive support to customers throughout the entire production process to ensure their needs are met. Here are the highlights of the services we provide:
Design and Customization: We have an experienced design team capable of creating customized 3D Waffle Silicone Cake Mold designs based on customer requirements. Whether you need specific shapes, sizes, or patterns, we can accommodate your requests.

Material Selection: We use high-quality silicone materials to ensure product safety, durability, and compliance with food-grade standards. Customers can choose from different silicone materials as needed.

Production and Manufacturing: We have advanced production equipment and processes that allow us to efficiently manufacture 3D Waffle Silicone Cake Molds. Our manufacturing process is carefully designed to ensure consistent product quality.

Quality Control: During production, we strictly adhere to quality control standards to ensure that each mold meets customer requirements. We conduct quality testing to verify product performance and reliability.

Packaging and Delivery: We offer a variety of packaging options to ensure that products are protected from damage during transportation. We also provide flexible delivery options to meet customer schedules.

After-Sales Service: We not only provide manufacturing services but also offer after-sales support. If customers encounter any issues during product usage, we are dedicated to providing assistance and solutions.
Whether you require bulk production of 3D Waffle Silicone Cake Molds or custom-designed molds, our one-stop production service will meet your needs. We are committed to delivering high-quality silicone molds to meet various purposes and market demands.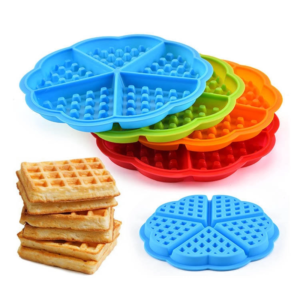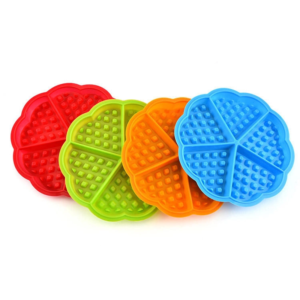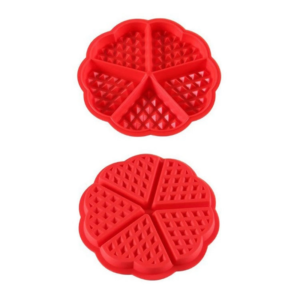 Applications
Cake Baking

Baking Brownies and Bars

Chocolates and Candy

Jellies and Gummies

Frozen Desserts

Mousse and Puddings

Candle and Soap Making

Arts and Crafts

Fondant and Icing Decorations

Kids' Play and Educational Activities