The silicone cups are made of food-grade silicone, which is BPA-free and safe. Silicone has the characteristics of high and low temperature resistance, can accommodate hot and cold drinks, is very suitable for a variety of purposes.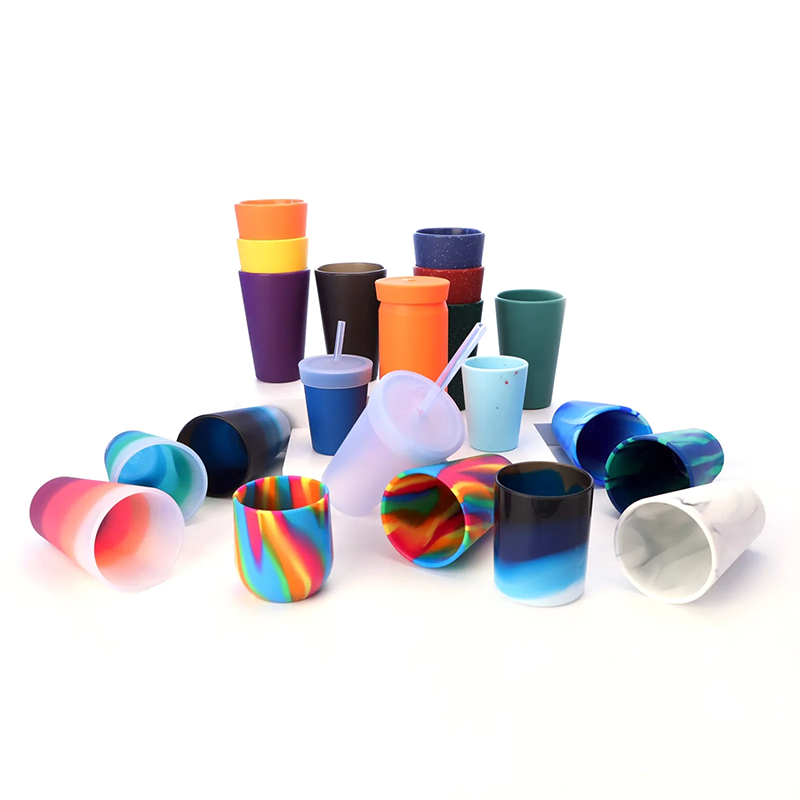 Customization
We offer a wide range of customization options, including color, printing, design, and logo. You can choose the color and logo according to your brand or event needs to ensure that the silicone cup perfectly matches your image.
Capacity
Our silicone cups are available in different capacity options to meet a variety of uses, from small portable cups to large capacity cups.
Advantages of Our Custom Silicone Cup:
Applications
Home Use

Office

Coffee Shops and Restaurants

Outdoor Activities

Promotional Events

Corporate Gifts

Sports Activities

Music and Cultural Events

Bars and Nightclubs

Personalized Gifts
Our Service
Precision in Mold Design and Manufacturing

Carefully Selected Silicone Material

Highly Automated Production Process

Advanced Printing and Decoration Techniques

Comprehensive Quality Control

Robust Customization Capabilities

Environmental Awareness and Sustainability

Continuous Innovation in Research and Development
We are proficient in the diversity of silicone materials and can choose the most suitable silicone materials according to the requirements of different uses. We use food grade silicone, which is characterized by high temperature resistance, low temperature resistance, wear resistance and no harmful substances.