Automotive Terminal Pin Door Harness Terminal Anti-Dazzle Radar Plug Policy Interface
Metal stamping terminal pin door harness terminals play a crucial role in a vehicle's electrical system, especially in ensuring the seamless operation of the anti-dazzle radar system and facilitating communication through the policy interface.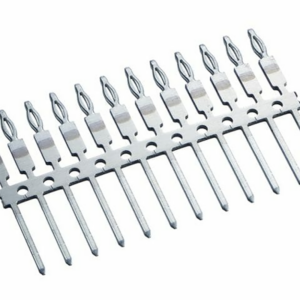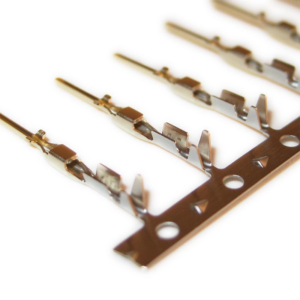 Key Features:
Secure Electrical Connections: These terminals provide secure electrical connections to ensure uninterrupted data and power flow within the vehicle's electrical system.
Anti-Dazzle Radar Support: Specifically designed to support the anti-dazzle radar system, enhancing safety by reducing glare from other vehicles' headlights.
Policy Interface Integration: These terminals play a vital role in integrating policy interfaces within the vehicle, enabling efficient communication and control of various vehicle systems.
Durability and Longevity: Designed to withstand the challenging automotive environment, ensuring longevity and reliable performance.
Customization Options: Manufacturers offer customization options, allowing adaptation of these terminals to specific vehicle models and systems.
Applications:
Automotive terminal pin door harness terminals are integral to modern vehicles, particularly in ensuring safety and the functioning of advanced driver assistance systems (ADAS). They are essential components found in systems related to anti-dazzle radar, policy interfaces, and other critical vehicle electronics.
Our Factory