Custom Battery Boxes for Reliable Power Storage Shell
Material Selection: Customers can choose from a range of plastic materials, such as polypropylene, polyethylene, or other specialty plastics, based on their specific requirements for durability, resistance to temperature fluctuations, and chemical resistance.
Size and Shape: The battery box can be customized in terms of its dimensions and shape to ensure a perfect fit within the vehicle's engine compartment. This customization is vital for accommodating different battery sizes and optimizing the use of available space.
Color and Branding: The battery box can be produced in custom colors to match the vehicle's aesthetics or branding. This allows for a cohesive and branded appearance
Quality Control: The customization process should include strict quality control measures to ensure that the customized battery box meets industry standards and specific customer  requirements.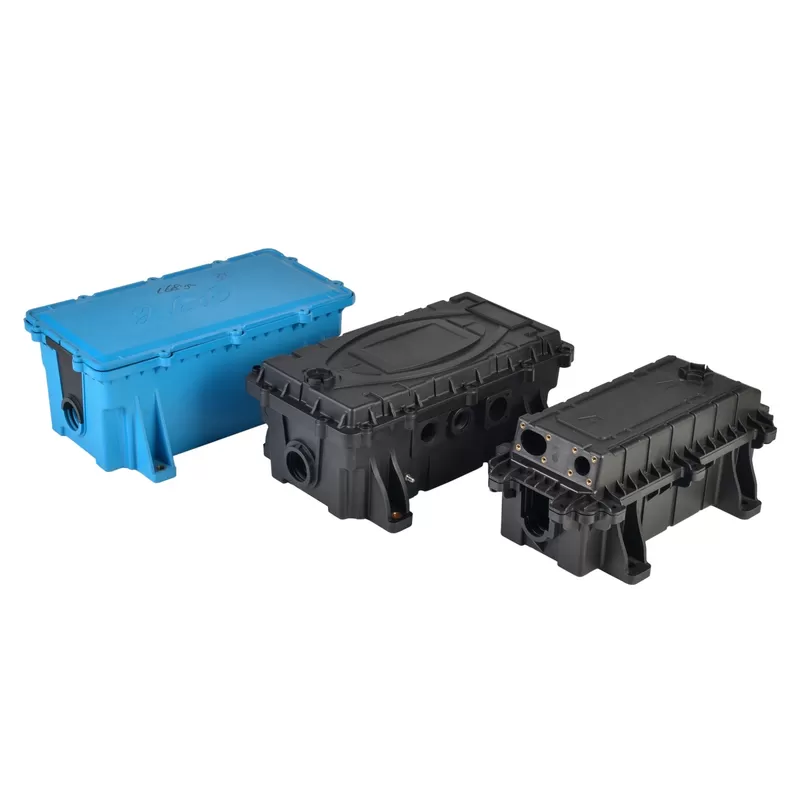 Plastic Injection Molding
The flexible and adaptable nature of injection molded plastic parts and devices make them ideal for the automotive industry. We specialize in the design and manufacturing of injection molded components for:
Electrical wiring systems

Interior Class A finish components

Speakers, audio/visual systems

Bezels, knobs, mudguards, bumper supports

Shifter knobs, console lids, electrical covers

Various vehicle substrates
We provide plastic injection molding services to make parts and components for virtually any automotive application upon request. 
Plastic Automotive Parts and Components
From concept to completion, Sonoco's experienced team of industrial plastics experts provides comprehensive plastic injection molding and extrusion services encompassing the entire project life cycle including:
•    Market and consumer insights
•    Ideation and innovation
•    Design and engineering assistance
•    Custom mold making and tooling
•    Rapid prototyping and testing
•    Assembly, packaging and delivery