OEM&ODM One-Stop Service in making various kinds of metal parts with a wide range from precision metal parts to large sheet metal stamping parts. According to customer's order quantity,we offer the most cost-effective way to your project, we can use laser cutting, single-shot or continuous progressive die automated production.
| | |
| --- | --- |
| Materials | Steel, Stainless Steel, Brass, Copper, bronze, Aluminum,Titanium,etc |
| | |
| --- | --- |
| More Processing | Stamping,Laser Cutting |
| | |
| --- | --- |
| Tolerance | 0.1mm |
| Surface Treatment | Brushing, Polishing, Electrophoresis, Anodized, Powder Coating, Plating, Silk screen, Laser Engraving etc |
| Quality System Certificate | ISO 9001 |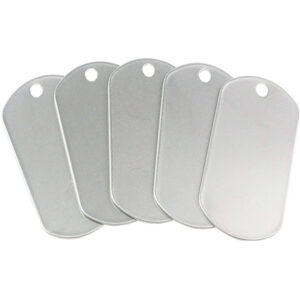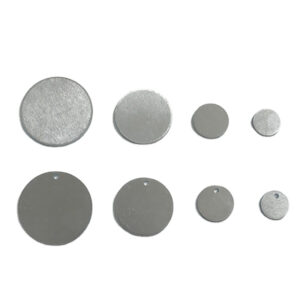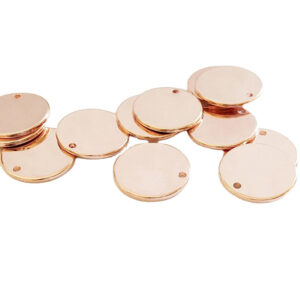 Tcustom metal stamping labels and tag blanks are meticulously crafted to fulfill a range of identification and branding needs. These versatile components find applications in various industries, offering both durability and customization.
Precise Metal Stamping: Our components are produced through precision metal stamping, ensuring accurate dimensions and high-quality finish. This makes them suitable for a wide array of applications.
Durable Materials: We use high-quality metals to create labels and tag blanks that are durable, resistant to corrosion, and capable of withstanding harsh environments.
Customization: Whether you require branding tags, equipment identification labels, or asset tags, we offer customization to meet your specific needs. You can choose the design, size, and material.
Versatility: Our labels and tag blanks are versatile, serving purposes in sectors like manufacturing, aerospace, electronics, and beyond. They can be used for tracking, labeling, branding, and more.
Efficient Attachment: These components come with options for easy attachment, including adhesive backing, holes for fasteners, or self-fastening features, ensuring a hassle-free application process.
Quality Assurance: Our commitment to quality is unwavering. We conduct thorough quality checks to ensure that each label or tag blank meets the highest standards.